I've wanted to make a dune buggy, sandrail, baja, or whatever you call in your neck of the woods for a long time, but I've barely had that kind of time. Of course we had buggy-looking RC cars in the game like the Dust Mites, Evil Weasels, etc... But what about one that shows the frame a little more? Hmm...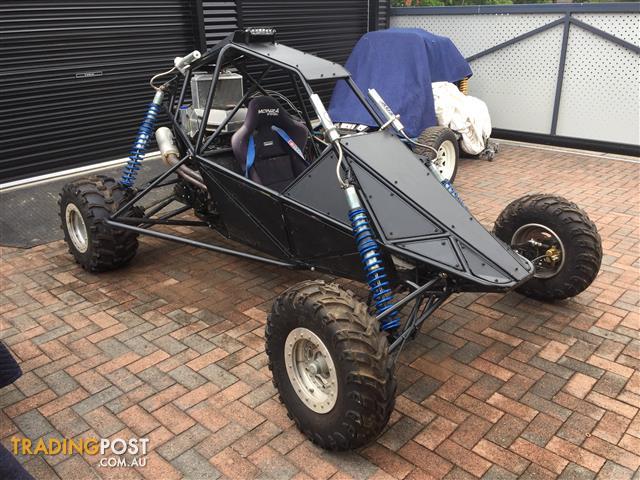 The Barracuda is one radical design that I adore. Also, the Piranha.
The design is going to be simple: A narrow front with a wide back (although the wheels are aligned). It's not going to be a frame with wheels & an engine, it's going to be covered, too. The colours however I've yet to figure out, but thanks to RVGL 18.4, I could have a few colour variants, with an engine sound. The specs I could do, last.
Kinda like this, but longer, and the skirt covered.
Oh, and one final touch to the design: It's going to have a spare wheel on the back on a ~30-60 degree angle. The best inspiration was the buggy from Smuggler's Run on the PS2. Outside of that, I also have a couple physical references in the form of Hot Wheel & Matchbox cars. The Hot Wheels one is "Dune it Up," while the matchbox just says "Dune Buggy." I used to have a couple HW duners, one was the Power Sander with a great buggy design, and the other called Roll Cage, and that one HAS a spare wheel on it.
There are a lack of HQ screenshots for this game. Gotta love the free roam where you send animals 30ft away from you.
And thus, I have some reference material, and now I need to start making the design... By drawing, first.