Hai!
I'm starting this topic because i think i have enough cars to make a topic about them. I'm relatively new in content making, my first normal quality real car was made in April, a conversion from Live for Speed. I had attempts before that, but I wasn't very good in Blender so they remained as unfinished projects forever. Since I found a good source of these LFS cars, i started converting them, now i have 4 out of 20 converted:
These cars have their own topic, so for details please visit the link below:
Link of the topic
I was always interested about repainting, but I better like to be free at texture making than sticking to a mapping, so I made 2 remodel repaint reparam combo:
RC Weasel:
I mix of
RC Bandit
and
Evil Weasel
, my first work except conversions that I'm proud of.
Download
AdEon 86:
Started as a hatchback style Adeon, but guys in discord told me to make it look like as AE86, i don't think i did it well and the front looks like a skyline R32.. maybe i reuse it for something like that...
Download
Matra 86:
One of the cars I made for the team slugs tournament
Download
Random cars:
These are cars that aren't sorted by anything:
LEGO 3177:
The first Lego car in Re-Volt (or maybe on rvz and rvio) based on LEGO 3177, builded with LDD exported to 3D file by leoCAD
Download
Joke cars:
These are cars that I made by joke:
Cactus:
Cactus.
Download
PlayStation Portable:
I found this model without mapping when I was searching for a base model to Saloon Police. In a 3D file it was next to the car with some random objects.
Download
Re-Volt Pizza Co.:
My All's Fair II entry. The car's idea is from one of Odie's wip car. The body is based on UF1000, my conversion from LFS. There are 2 params: a normal, using the UF1000's "stock" params, and the AFII edition, which was used on the tournament.
Download
Saloon Police:
My All's Fair III entry. The car is based on Saffron's Lada 2106.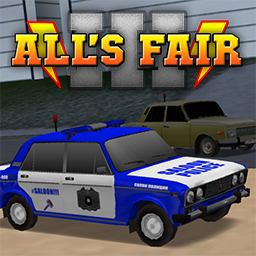 Download
Kompot Delivery Car:
Andor's All's Fair III entry. He was too lazy to make a car.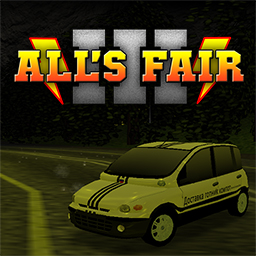 Download
RC Crack GTR:
My all's fair IV entry.
Download
Sombreracer:
My all's fair V entry.
Download
(SOMEBODY) SAVE THE SMOKE:
Yes, you see it right, it's a flying Big Smoke, of you are on our Discord server you may know the reason why it exists. The 'vehicle's' body is based on Big Smoke's body from GTA:SA and based on RC Volare, so it can fly.
Download
PPAPmobile:
This is 100% a joke car, when the first All's fair was announced I had 0,00 experience in Blender, but i wanted to participate so I made this 'thing'. The skin is based on the black Toyeca skin and on the car itself, the difference is just it's PPAP themed and it's boosted a bit.
Download
PPAPMobile RMK:
A shitty remake of my all's fair I entry, I have to redo it once.
Download