The Ranch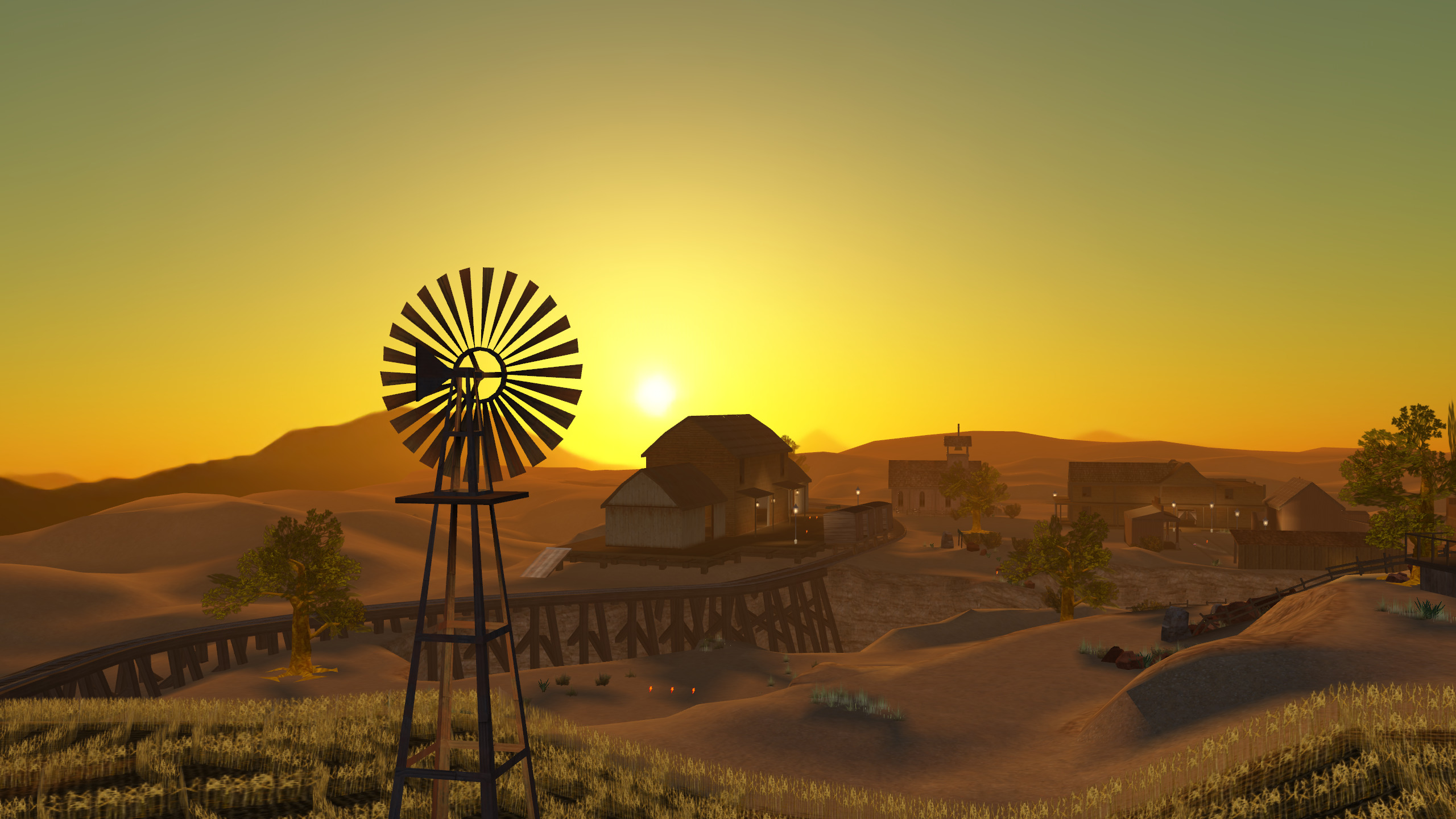 History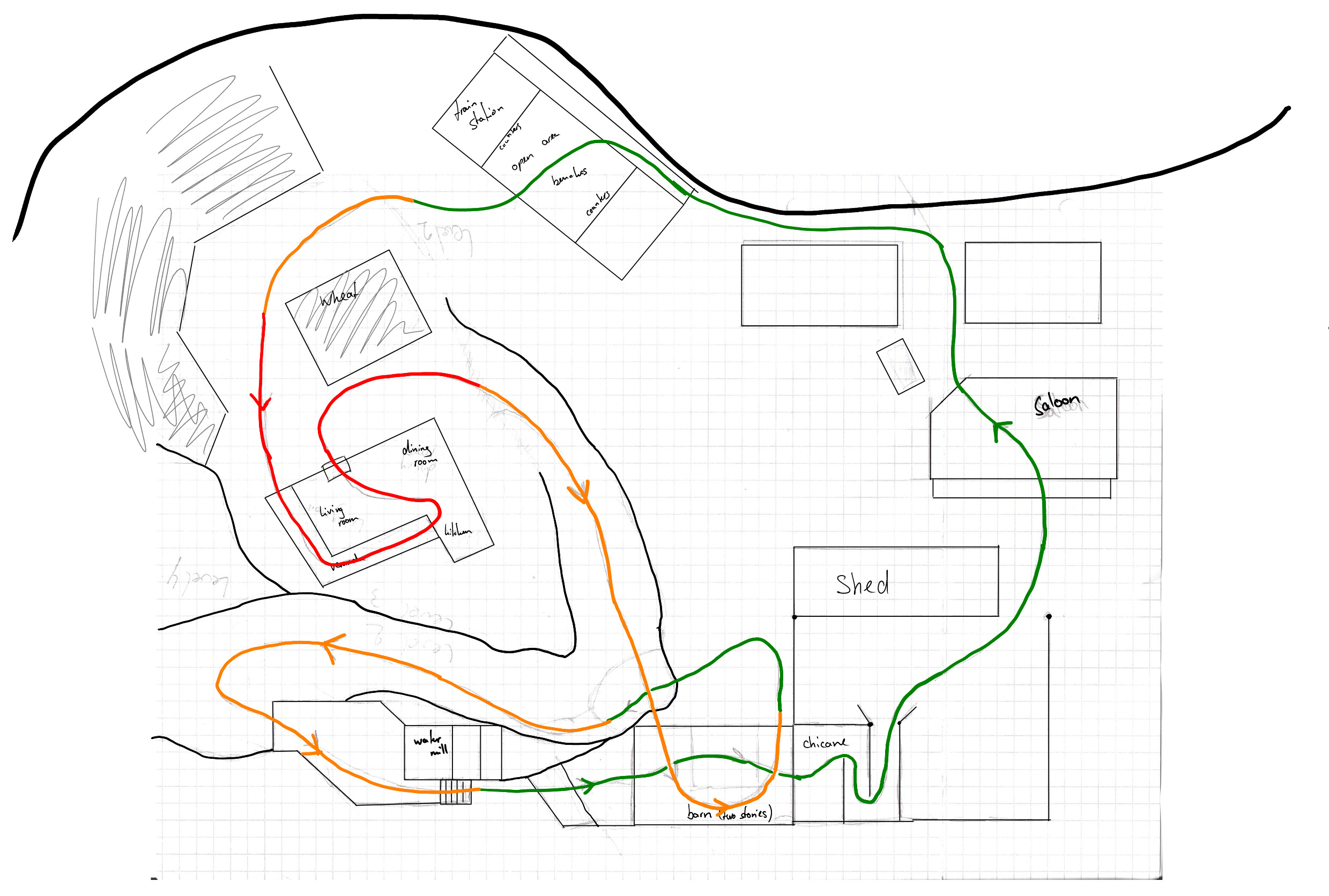 We started working on this track when R6 and URV visited me (Marv) in May 2016.Our plan was to create a track while the guys were over at my house so we started drawing a plan on a large sheet of paper.We started modeling immediately and shortly after, the base mesh was more or less done. Some additions like the canyon made it into the track a year later.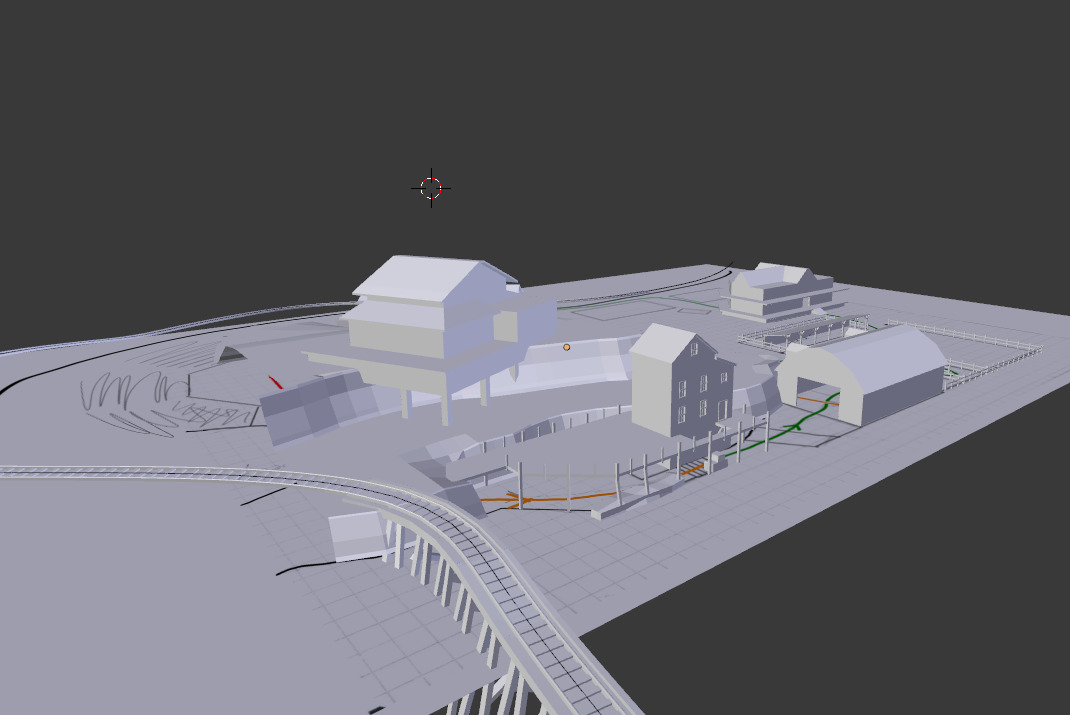 We started adding more and more details to the track and came up with more ideas as time went on. In late 2017 we found ourselves in a situation where we had a track with a great concept and track flow. Still, there were so many things that had to be worked on. We took it too far. An open track like this isnot an easy project. Despite all the difficulties and lack of motivation, we pushed through it and here we are now.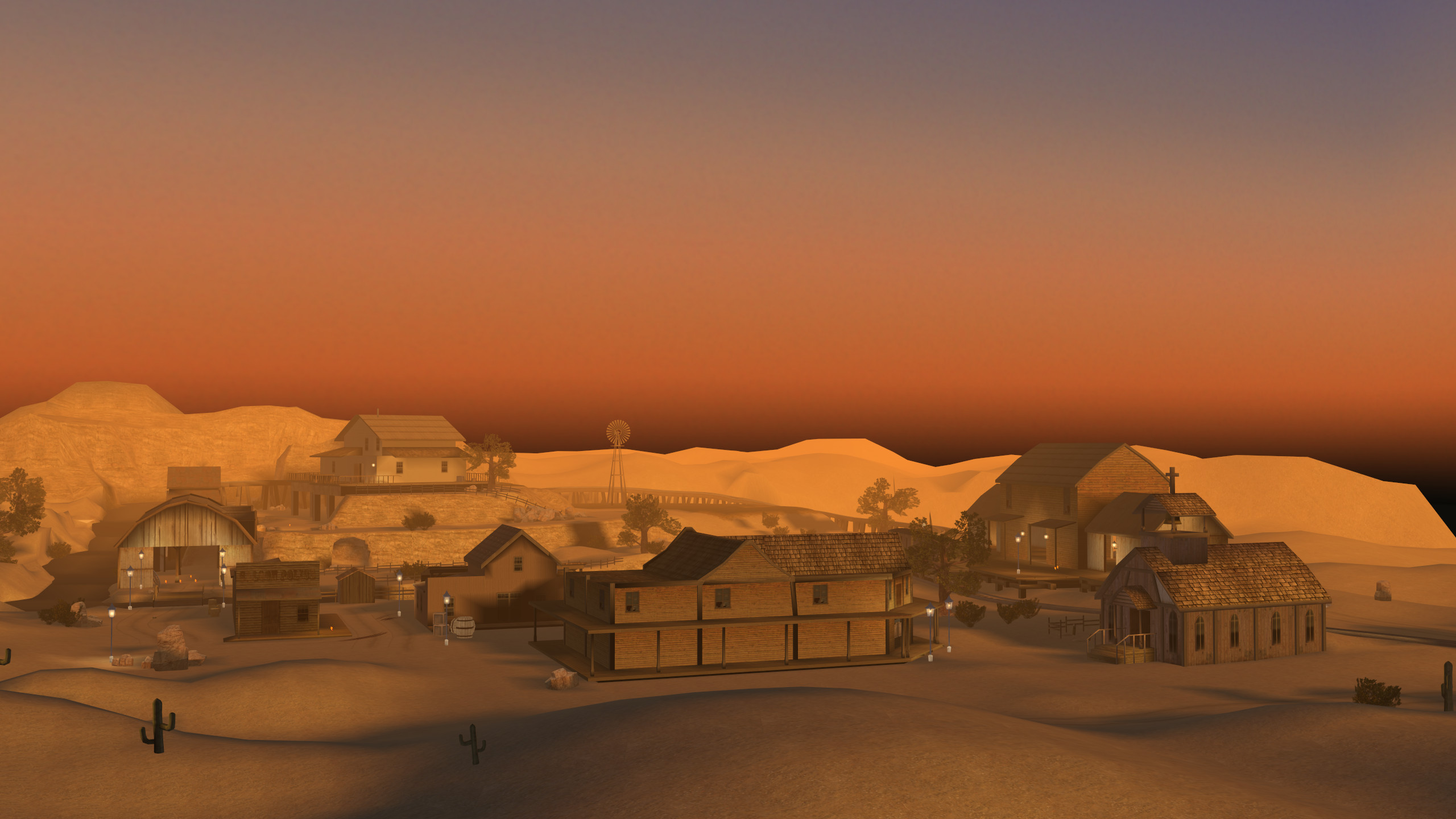 I developed a Blender add-on along the way which helped me to work out all the details and the lighting. Managing all the instance files, applying propertiesto all objects and making them look right would not have been possible otherwise. You can find the source code on my GitHub (maybe GitLab atsome point) profile: yethiel.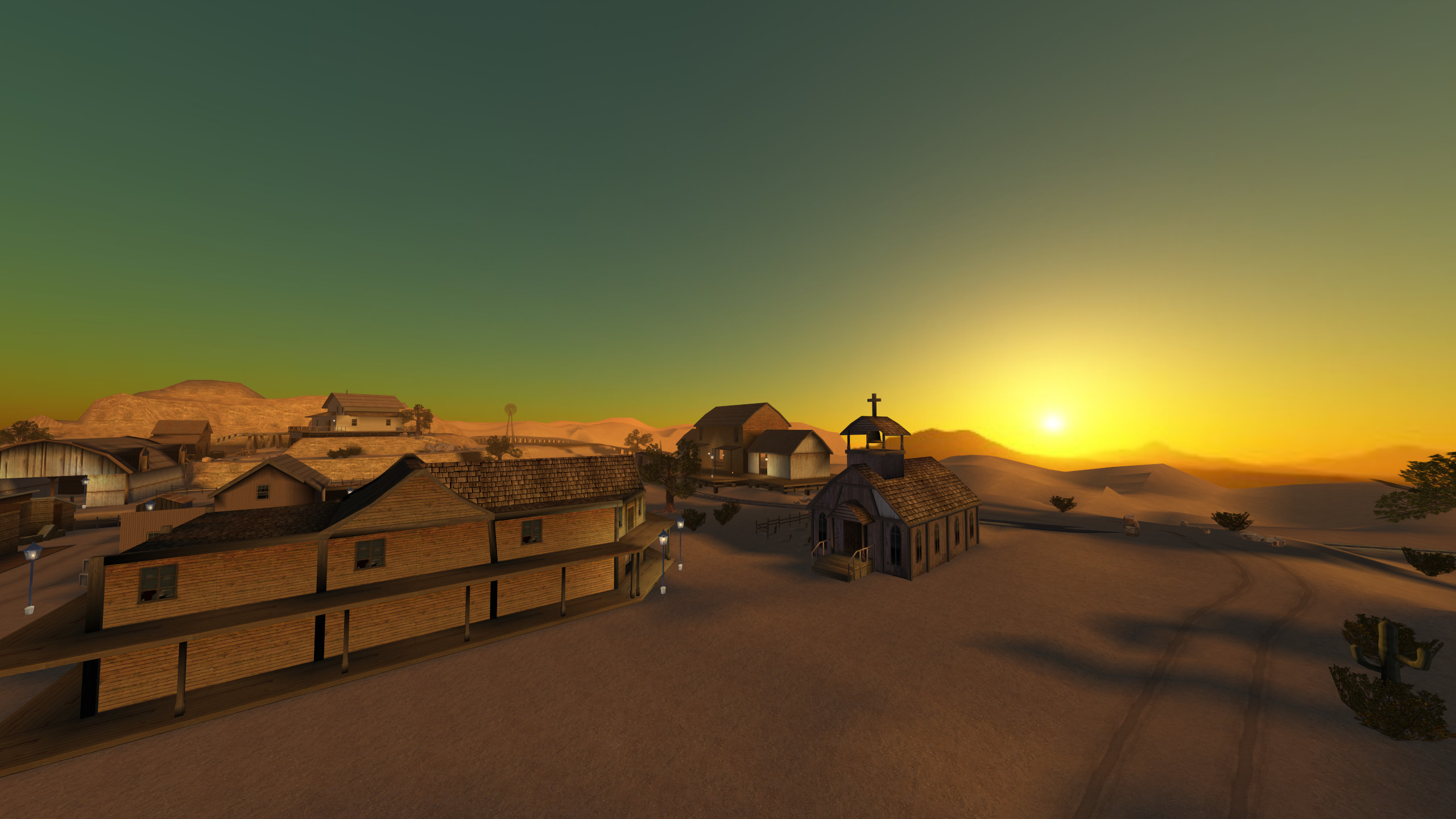 Thomas and I started a sprint in August 2018 to finally get the track done, mainly because another All's Fair competition was coming up and we showcased the track in the previous one already. So we thought it'd be nice to get it done by then. The version we played in AF 5 wasn't perfect but it had the reverse version set at night which Huki and I added extended features to RVGL for.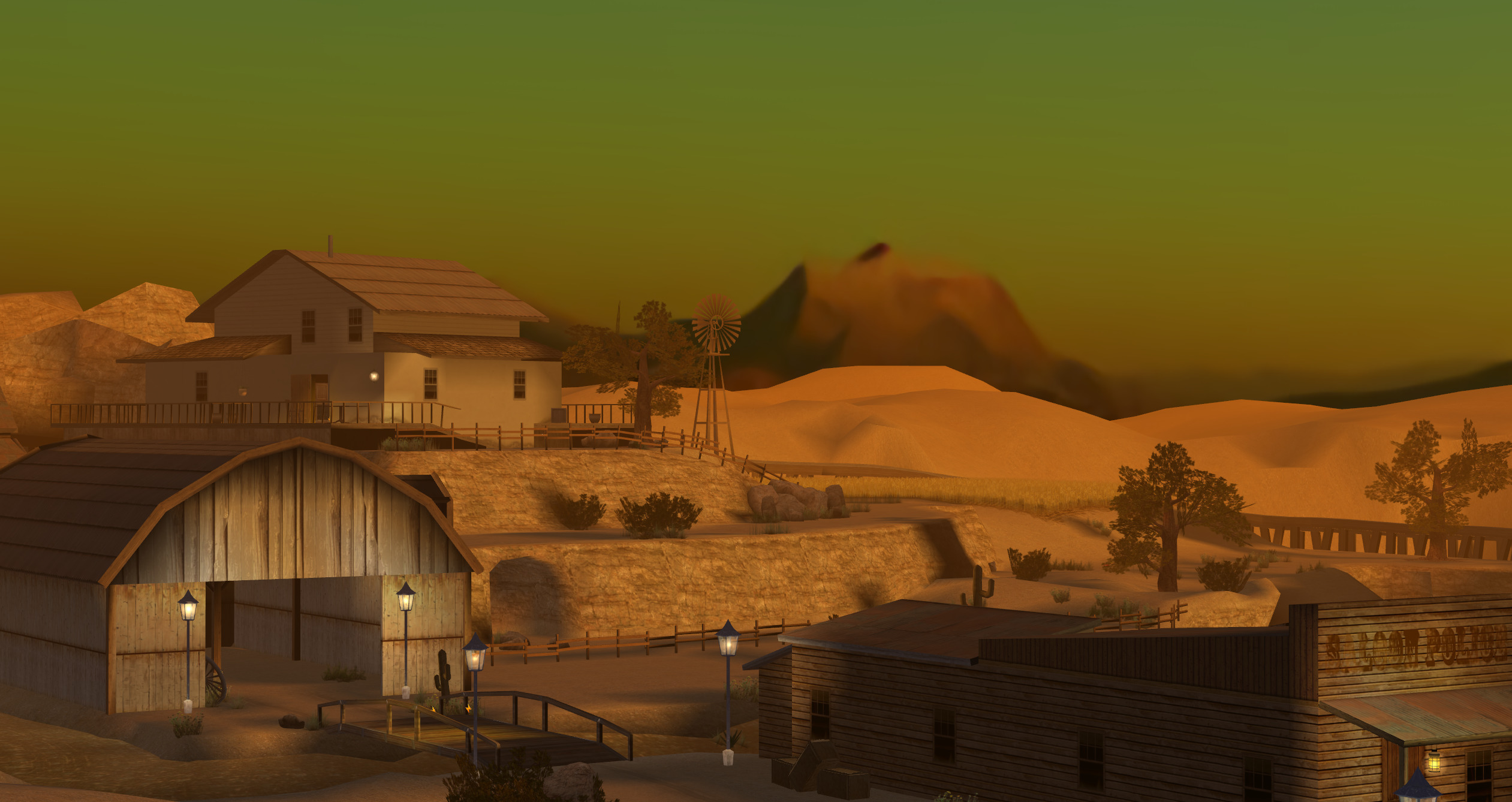 Thomas did a ton of MakeItGood work on his Thinkpad. The track ran at like 15 fps and I'm super thankful he's been putting up with such a big project. He did all the annoying stuff I never bothered to learn (and yet have to implement in my Blender add-on).
At some point the AI nodes wouldn't save anymore. Rather than doing them again from scratch, I just moved the church to the left side of the train station. It used to be right behind the saloon.
Even though I'm getting a bit anxious when I open the track file in Blender, I'm extremely proud of what we achieved.
I've always collaborated with Thomas when I made tracks (he always did the MIG stuff for me). This is our first
true
collaboration. You wouldn't believe how much working on this together connected us. Thanks Thomas for bearing with me when I was in a bad mood or hard to work with. It means a lot to me!
-
Marv
---
Ranch.... A beautiful plan and a beautiful execution, hopefully you think the same. Back in 2011 I met Marv through Re-Volt Live or something - and we always had worked on smaller and bigger projects before - yet there was never one that we could consider finished! Ranch is our first work where we put blood, sweat and tears and we are absolutely satisfied with the result.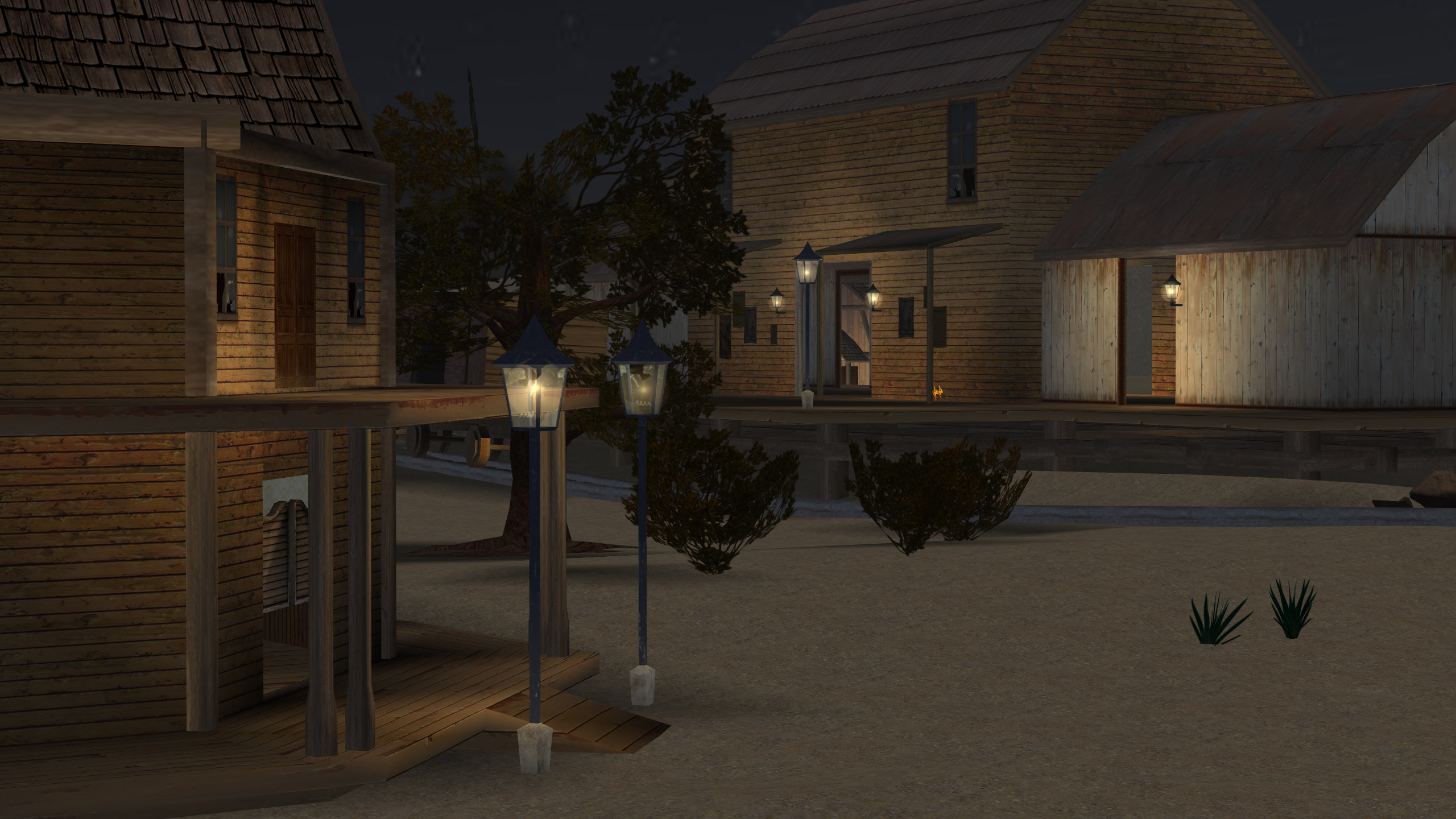 There were of course moments where we needed to support each other and I will never forget those moments, I think that is what made this project special. I must point out that Ranch was an open track, it was always designed to be. This track type does not suit Re-volt specifically - it is more suited for Red Dead Redemption or GTA. But we liked the challenge. This means everything had to be modeled and be taken care of - which took a lot of time, whereas the only downside is the amount of polygons has to be rendered in a view, which lowers your FPS. If there's something that Ranch has taught me - is that teamwork can totally push you through and real friendships can come into existence

Thank you for playing this track and reading this readme, I hope you will enjoy the experience we created for you!
-
Thomas
---
Requirements
This track requires at least RVGL version 18.0731a.
You can get it from
rvgl.re-volt.io
.
Shaders
needs to be enabled, otherwise the track will not look right.
Do so in
rvgl.ini
which can be found in the profiles folder: Shaders = 1
Features
Reversed version set at night

Separate skybox, instances and .w

Texture animation (river)
Custom materials
Custom water splash particles
Custom moving objects (watermill, windmill)
Custom sounds

Ambient
Skid sound on wood

Custom loading screen
Custom music
1023/1024 instances (the limit in RVGL was raised just for this track)
Collaborators
The amazing soundtrack is Odie's work.
Some models were contributed by the community:
Cacti
: Tubers
Church
: Mighty Cucumber
Shiplight
: From RVGL by Allan
Thanks to all the people who tested the track and provided feedback!
You can read more about technical details in the track's readme file.
So here it is.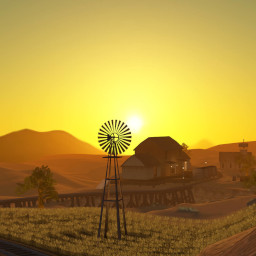 Download
Misc.
Alternate plant PRMs
(uses pureblack instead of PNG alpha, better for old hardware)
► Older versions and Changelog
Leave a review on RVZ:
http://revoltzone.net/tracks/32494/Ranch